How can I give online?
There are two options.
To give online, click here.
To text to give, see below.
We believe giving is an act of worship and a response to the generosity of our good God! With church services moved to an exclusively online experience (temporarily), you can easily give online at www.familychurch.org. Your generosity enables us to serve our community—not just during this crisis but all year round.
Text To Give
Simply text your giving amount to (318) 312-4888.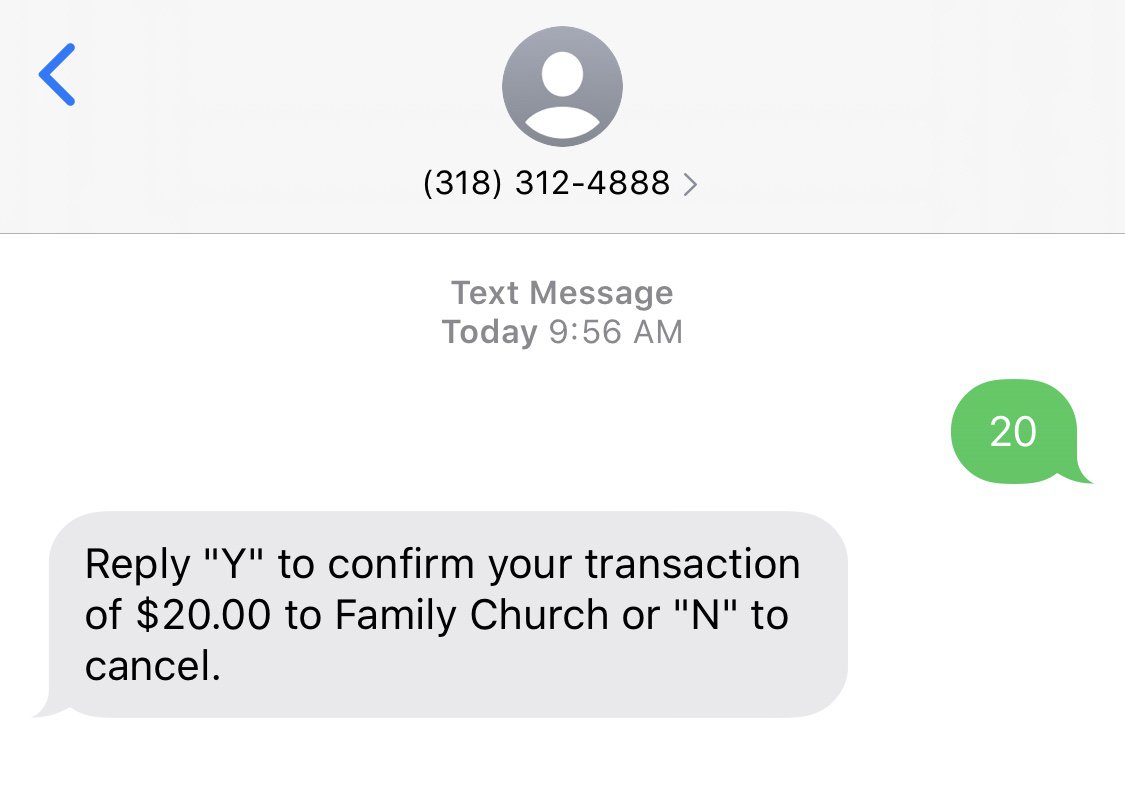 During your first transaction, you'll verify your login or card information. For every additional transaction, your giving account with Family Church and card information will be recognized automatically.
Finally, you will receive a confirmation text and an email receipt.